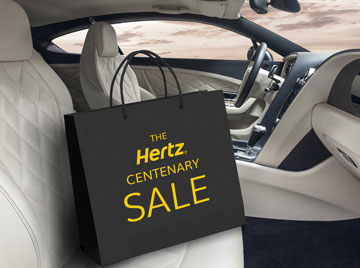 CDP# 852256
For us, this January isn't just the start of a new year, it's the start of a new century.
To kick off our 100th birthday celebration, we're giving you an exclusive chance to
save up to 20% (15% in USA) on your next Hertz rental around the world. Book by 22/JAN
and pick-up your rental between today & 23/MAR/2018.